Ingredients
Organic Steam Distilled Rose Water Hydrosol*, Organic Steam Distilled Geranium Hydrosol*, Organic Aloevera Water Hydrosol*,Organic Glycerin + Dermosoft ® 1388 Eco**, Dermofeel® PA-3 **, *Ecocert Organic NPOP certified +Organic NPOP Certified, **Cosmos Approved, No added Synthetic Fragrances, Essential Oils or Colours.
How to use
Spray 1-2 pumps of the toner on a piece of cotton and glide it over your face and neck. Alternatively, you can spray it evenly all over your face and neck while closing your eyes. Use the toner twice daily after cleansing and drying your face.
One of THE BEST toners I've used! The formula is really clean and refreshing and it makes my skin feel supple and soft after using it. I use this every night and day and it's a no brainer- GO FOR IT!! Sharanya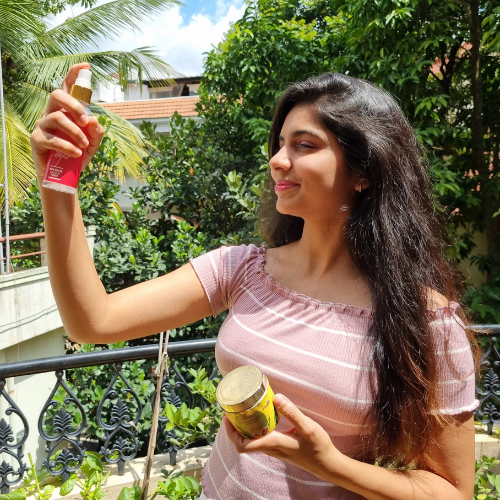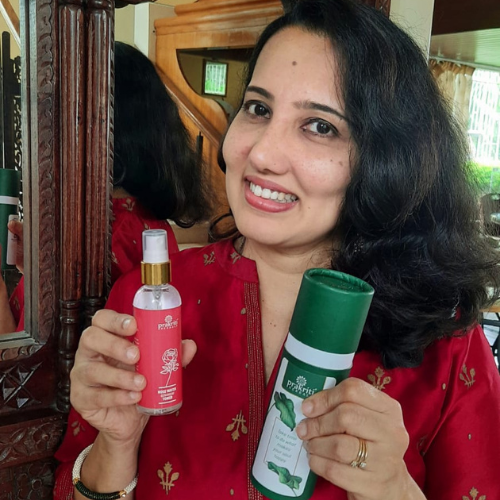 The new Rose-water Geranium toner is one of their best additions. Loving it as it moisturizes, protects and refreshes my skin Jyothi Shanbagh
Perfect
must-have for Summers. It's refreshing and cooling🌊
The product quality is good!
The product quality is good!